Panther Gorge – The Guide Book
If you want to explore the remote Panther Gorge in the Adirondacks and get away from the crowds, this is a must-have guide. Kevin has been obsessed with this area over the last few years and has put his knowledge into a very comprehensive guide.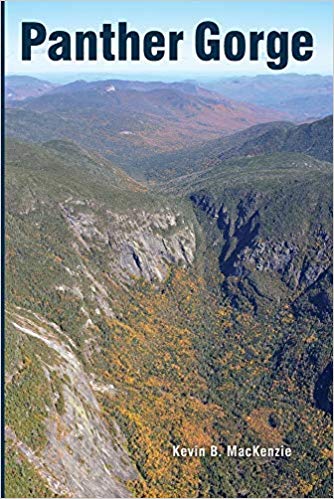 Panther Gorge
By Kevin "MudRat" MacKenzie
"Panther Gorge captures the adventure inherent to one of the most remote, enigmatic regions of the Adirondack High Peaks.
​Two thousand feet deep and lined with sheer cliffs, the rugged chasm sits between Marcy and Haystack, New York's first and third highest mountains. In between the jaws of the peaks sits an intriguing set of natural curiosities: spires, talus mazes, glacial erratics, ponds, rills, and forest."
You can get it here.. https://www.adirondackmountaineering.com/panthergorgebook
"Panther Gorge is one of our great unexplored frontiers, shrouded by myth and impenetrable krummholz. Kevin has done an outstanding job chronicling this remote wilderness, not only with exhaustive research but with extensive, first-hand accounts and photography. The sheer number of climbing successes revealed in these pages leaves one slack-jawed. Panther Gorge is a culmination of Kevin's climbing skill and tireless thirst for discovery"
– Jim Lawyer / Guidebook Author of Adirondack Rock
Source: adirondackmountaineering.com
https://www.neice.com/wp-content/uploads/2019/11/panther-gorge_guide-cover3.jpg
420
720
NEice Admin
https://www.neice.com/wp-content/uploads/2016/10/2012_NEice_logo_oval_blk6-300x103.png
NEice Admin
2019-11-27 03:01:46
2019-11-28 03:46:48
Panther Gorge – The Guide Book