Mount Washington Valley Ice Festival 2017
Out For Some Exercise
It's been a great year for "Black Pudding Gully". Hardly a gully, this climb can be steep and challenging at times, but it is fat and wide this year. And has seen a lot of traffic. It has been many years since I have climbed it, so we figured we would go have a look. Surely by now it would be stepped and hooked out making for an easy solo. Just what we needed, a little physical and mental exercise for our midday break. But we were late and two other parties of three were in front of us having fun climbing this classic line. So we took a line less traveled. A nice ice flow just to the right. It was steep and candled but Alden took one look and said "If I can't climb that, I should not be going to Newfoundland". He walked right up it with grace and confidence. I followed, it was just what I was looking for. BAKP showed us she is ready for harder climbs making it to the top easily with only a few squeaks ;-). Off I went to heat up the soup. Fred followed the climb and then, the Black Pudding Gully was standing alone, ready for Alden to climb before heading back for his Ice Fest responsibilities.
Mount Washington Valley Ice Fest 2017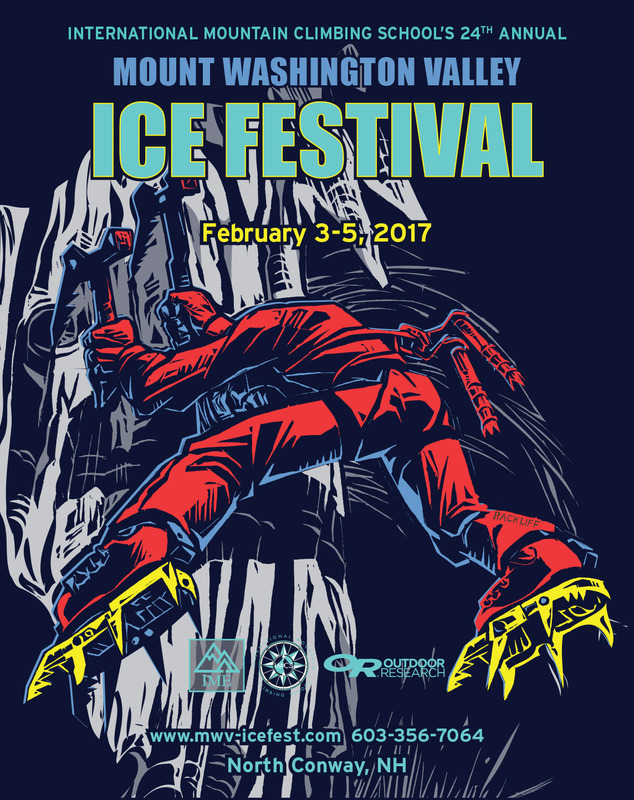 I love this event!!! So good to see everyone. It's like a big family reunion! My only regret is not enough time to do all I wanted to do, or enough time to spend with everyone I wanted to see. I can't wait till next year.
Many thanks to the MWV Ice Fest crew for all the hard work they do to put this event together. Thanks to all the sponsors that make this event possible. And to the guides for sharing their expertise of this amazing sport. And IME and Theater In The Woods for hosting, and to IMCS for coordinating all the guides. And thanks to all of you that attended, to make this the biggest, and best Ice Fest in the North East!
– Doug Millen
https://www.neice.com/wp-content/uploads/2017/02/Black-Pudding-1.jpg
640
1024
NEice Admin
https://www.neice.com/wp-content/uploads/2016/10/2012_NEice_logo_oval_blk6-300x103.png
NEice Admin
2017-02-07 02:28:10
2017-10-09 21:27:38
Black Pudding Gully