Nova Scotia Ice Guide – 2nd Edition
Available online for Free!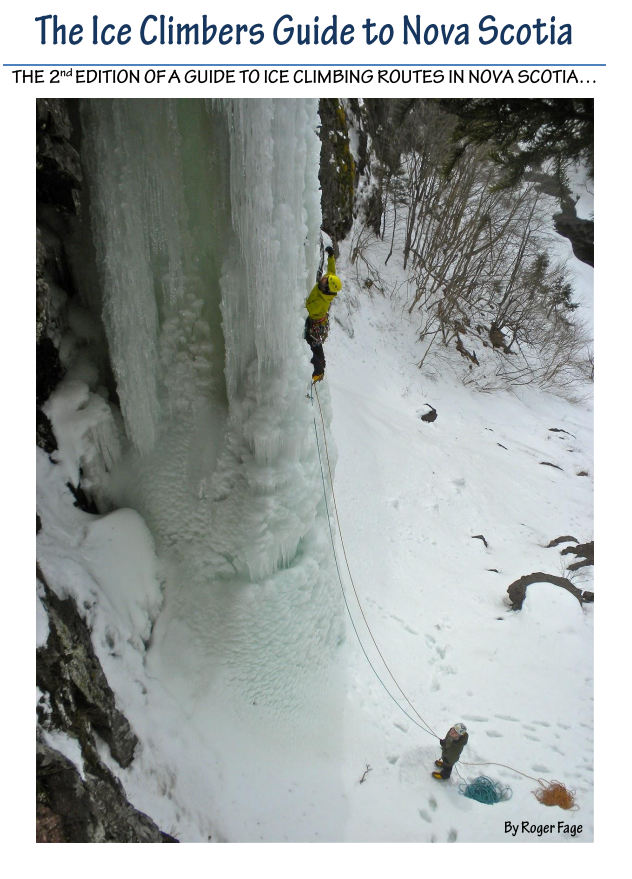 Roger Fage has refined and updated his Nova Scotia Ice Climbing Guide and has generously put it online for free! You can download it here in PDF form. This guide will help you find the more than 200 routes in Nova Scotia and it documents Nova Scotia's rich ice climbing history. It is the most extensive ice guide for this area to date.
Intro:
""In the winter of 2010, I put together a first edition of an ice guide to Nova Scotia. It was produced in very limited quantities for the winter of 2010. It was rushed, lacked appropriate research, and desperately needed more. This is a subsequent more satisfying end product. With considerable updates and additional original route information from the original ice guide to Nova Scotia put together by A.Parson in 1994. The A.Parsons guide (or the Allan Parson's Project as I've come to call it) is referred to extensively and often quoted directly in this guide."
Source: Gripped.com and sponsormeow.files.wordpress.com
Cover Photo: Marty Theriault on the first ascent of New Brunswick Pillar in Moose River, NS. Photo by of Max Fisher.
https://www.neice.com/wp-content/uploads/2016/10/2nd-edition-ice-guide-ns-sept-25th-black-and-white-color-cover.pdf.png
879
632
NEice Admin
https://www.neice.com/wp-content/uploads/2016/10/2012_NEice_logo_oval_blk6-300x103.png
NEice Admin
2016-10-20 18:13:18
2017-12-08 01:40:21
Nova Scotia Ice Guide – 2nd Edition