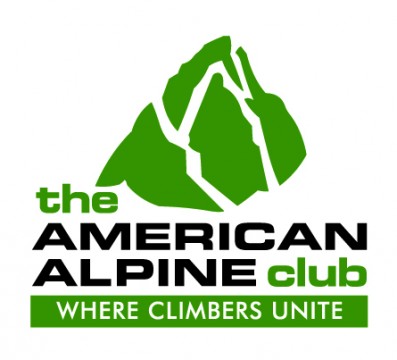 January 15, 2016, Golden, CO—The American Alpine Club (AAC) announced its 2016 award recipients.
Every year the AAC recognizes outstanding achievements in conservation, climbing, and service to the climbing community. This year the awards were presented during the AAC's Annual Benefit Dinner weekend, February 26–27, 2016, in Washington, D.C.
Local Northeast Hard Man Kevin Mahoney was given the The Robert and Miriam Underhill Award for 2016. His name now resides with such great climbers as, Yvon Chouinard, Jeff Lowe, Fred Beckey, Henry Barber and Steve House. Way to go Kevin!
The Robert and Miriam Underhill Award is given annually to that person who, in the opinion of the selection committee, has demonstrated the highest level of skill in the mountaineering arts and who, through the application of this skill, courage, and perseverance, has achieved outstanding success in various fields of mountaineering. This year's winner, Kevin Mahoney is a lifelong climber and mountain guide with a wealth of experience in Alaska, the Indian Himalaya and Europe. He was nominated for the Piolet d'Or for his new route, Arctic Rage on the East Face of Moose's Tooth in Alaska which he completed with Ben Gilmore.
The Robert and Miriam Underhill Award—Robert L. M. and Miriam O'Brien Underhill are recognized as two of the great pioneers in American mountaineering. In their memory, The American Alpine Club has established the Robert and Miriam Underhill Award for outstanding mountaineering achievement.
Past Recipients:
Kim Schmitz Awarded : 2015
Steve House Awarded : 2014
Tom Frost Awarded: 2013
Mark Richey Awarded: 2012
Fred Beckey Awarded: 2011
Royal Robbins Awarded: 2010
Layton Kor Awarded: 2009
John Gill Awarded: 2008
Carlos Buhler Awarded: 2007
Henry Barber Awarded: 2006
Mark Wilford Awarded: 2005
Charlie Fowler Awarded: 2004
Jay Smith Awarded: 2003
Conrad Anker & Nancy Feagin Awarded: 2002
Annie Whitehouse Awarded: 2000
Jim Bridwell Awarded: 2000
Jack Tackle Awarded: 1999
Jim Donini Awarded: 1999
Allen Steck Awarded: 1998
Steven J. Swenson Awarded: 1997
Greg Child Awarded: 1996
Robyn Erbesfield Awarded: 1996
Stewart Alexander (Alex) Lowe (Deceased) Awarded: 1995
Alison Keith Osius Awarded: 1994
Michael P. Kennedy Awarded: 1994
Louis F. Reichardt Awarded: 1993
Terrance Manbeck Mugs Stump (posthumously) (Deceased) Awarded: 1992
Catherine Calhoun Grisson Awarded: 1991
Peter Croft Awarded: 1991
George Lowe Awarded: 1990
Yvon Chouinard Awarded: 1989
Todd Skinner Awarded: 1988
Paul Piana Awarded: 1988
Catherine M. Freer (posthumously) Awarded: 1987
Jeff Lowe Awarded: 1986
David Finlay Breashears Awarded: 1985
Lynn Marie Hill Awarded: 1984
John Roskelley Awarded: 1983
John Bachar Awarded: 1983
Kevin Mahoney
Kevin resides in Richmond Vermont with his wife Claire and two daughters Annika and Eliza.
Kevin worked rock climbing and mountaineering courses for the National Outdoor Leadership School for six years averaging 30-40 weeks a year in the field. So after college where Kevin had discovered his new passion for rock and ice climbing, he was now living his dream of spending more time in the backcountry than not. This is where Kevin became a teacher. Experiential education was the name of the game at NOLS and facilitating individuals' learning experiences was as important as the technical skills being taught. This is where Kevin was the example. His leadership skills, his judgment, and his knowledge of the mountains were all scrutinized everyday, all day.
AWARDS
2010 Copp/Dash Inspired Award (Inaugural Grant) for Nupste in Nepal
2010 Lyman Spitzer Award (team member) for Nupste in Nepal
2009 Hans Saari Memorial Fund Ski Exploration Grant (team member) for Denali, AK
2008 Mugs Stump Award for Kangtega in Nepal
2004 Mugs Stump Award for the Mooses Tooth, AK
2004 Nominee, Piolet d'or Award for the first ascent of Arctic Rage on the Mooses Tooth, Alaska
2004 Golden Piton Award for the first ascent of Arctic Rage on the Mooses Tooth
2002 Lyman Spitzer Award, American Alpine Club for Thalay Sagar in India
2002 Alpinist B-team Award (Inaugural Grant) for Thalay Sagar in India
CERTIFICATIONS
IFMGA/UIAGM Certified Guide
AMGA Rock Guide Certified
AMGA Alpine Guide Certified
AMGA Ski Mountaineering Certified
AMGA Alpine Instructor
NOLS Senior instructor
Exum Mountain Guides senior guide
AIRE level III avalanche training
Wilderness First Responder
---
The AAC
https://www.americanalpineclub.org/
MISSION:
To support our shared passion for climbing and respect for the places we climb.
VISION:
A united community of competent climbers and healthy climbing landscapes.
AUDIENCE:
Everyone who loves climbing.
CORE VALUES:
Authoritative climbing information, knowledge and resources benefit and inspire us and future generations.
Advocacy and leadership advance our climbing interests and promote conservation.
Community and competency strengthen and embolden us to push our limits.
Source: The American Alpine Club, Facebook, Mahoney Alpine Adventures
https://www.neice.com/wp-content/uploads/2016/02/Kevin2a.jpg
611
772
NEice Admin
https://www.neice.com/wp-content/uploads/2017/10/2012_NEice_logo_oval_blk6-1024x350-300x103.png
NEice Admin
2016-03-01 00:57:37
2016-03-01 00:57:37
The Robert and Miriam Underhill Award 2016