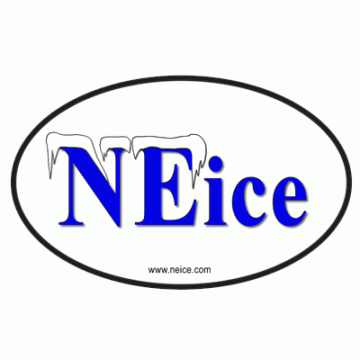 What would the ice climbing season be like without NEice?
Think about it!
It's time for the year end Fund Drive
Celebrating 15 Years!
NEice is a community web site run by volunteers, but we still have hard costs to run and maintain the server and all the related costs.  While sponsors and Google ads help,  it's the viewer donations that make the difference and keep the site going.
If you like what we are doing and want us to expand our efforts and bring you the best there is in Northeast Ice Climbing. Contribute to the site and make a donation today.
Donate!
$10.00 / $15.00 / $20.00 or $25.00.  Or  whatever you can afford.  More is greatly appreciated. Your donation will go towards the hard costs that keep the site going.
It's Easy!
2.You can also send a check payable to NEice.com to the address below
NEice.com
PO Box 360
Bartlett, NH 03812-0360
 I would like to thank this seasons sponsors and supporters
DRY ICE Tools.com (Furnace Industries LLC)
Donations received from our viewers
Work from Team Members and Ambassadors
All the people that use the site
Thanks for your support!
~ Doug Millen
https://www.neice.com/wp-content/uploads/2016/10/2012_NEice_logo_oval_blk6-300x103.png
0
0
NEice Admin
https://www.neice.com/wp-content/uploads/2016/10/2012_NEice_logo_oval_blk6-300x103.png
NEice Admin
2014-12-17 11:21:34
2014-12-17 11:21:34
Fund Drive 2014