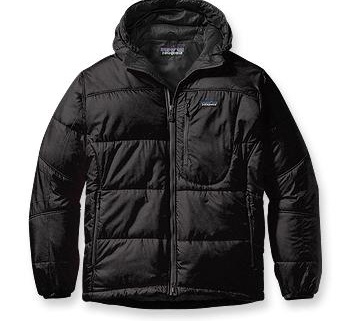 Add a belay coat to your system
by Doug Millen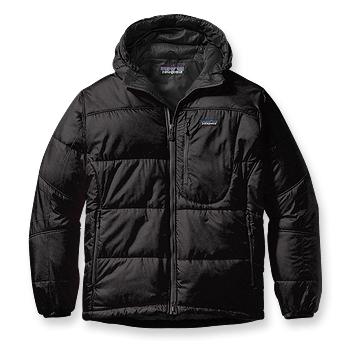 The biggest mistake ice climbers make is not working a belay coat into their climbing system. I see more climbers hopping around at belays to keep warm. Sweating on the lead and freezing at the belay is for amateur's! Ice climbing is a stop and go exertional activity and you need to dress accordingly. A good belay coat weighs next to nothing and can be easily stashed in a fanny pack, some even stash in there own zippered pocket and can be clipped to your harness.
I dress with enough insulation for the days average temperature so I'm comfortable while moving or climbing. I add a light shell over the insulation to shed ice, snow and water. I find that two light shells work really well. Sandwich one between insulating layers (over the one next to your skin is best), the other on the outside. With this system I sweat less while climbing and can move more freely. At the belay I put on my belay coat. Believe me when I say I'm toasty, I don't care how long my partner takes to lead the next pitch! When it's my turn I am ready to go and not shaking with cold. Your hands and feet will also benefit from the coat, over all you will be much warmer.
I prefer a synthetic coat to down. We're talking New England here where everything is constantly damp, we all know the benefits of synthetic fibers when they're wet. Make sure it has a big hood to fit over your helmet and enough pockets for your stuff.
I find that the right clothing system is as important as the right ice tools. Good systems take time to prefect but once refined you'll see it's worth it. Staying warm will improve your climbing by making it more comfortable and enjoyable.
https://www.neice.com/wp-content/uploads/2006/10/Das-Parker.jpg
360
360
NEice Admin
https://www.neice.com/wp-content/uploads/2016/10/2012_NEice_logo_oval_blk6-300x103.png
NEice Admin
2006-10-17 23:04:15
2006-10-17 23:04:15
Keeping Warm